Microsoft Partner
HTC has partnered with Microsoft to bring our clients cutting edge solutions from the leader in O/S technology.

Stoneware Partner
HTC has partnered with Stoneware to provide our clients affordable , secure remote application, and file access portal solutions via webNetwork 5.

Citrix Certified
Our certified engineers help our clients deliver high availability, production applications to remote clients via Windows Terminal Services & the internet.


Microsoft has dominated their industry for years. HTC knows that our clients expect qualified system engineers, capable of installing, configuring and maintaining their systems. With HTC you can rest assured that our engineers have years of hands on experience with Microsoft technologies.


Remote VPN /SSL solution
This technology is ideal for the small business owner who needs employees to be able to access applications from anywhere they can get to an internet connection. With webNetwork you wont need complex and expensive VPN hardware to access applications that reside on your internal network. All you need is one server, one of our engineers and we can have you up and running in 2 hrs



Thin remote application delivery solution
Citrix has mastered remote application delivery for internal networks with one main data center and multiple remote offices that need to be able to access these production applications. HTC will always have a CCA on staff to meet your Citrix needs.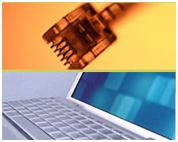 We do it all! networks websites support and much more!

Give us a call
That's all it takes to get the free network discovery process and recommendations process started. What do you have to loose?